renovations
lieux rencontres 89 single damer fredrikstad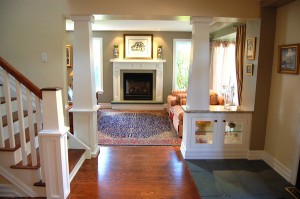 Structural renovations enhance the flow of your home by modifying the original structure.
go here
site de rencontre pour 3 age Each element of your home has an important  role to play in either the structural integrity, system functioning or flow of your home. While it may seem simple enough to tear down a wall, careful consideration needs to be given to the role of the wall and what may be concealed inside. Shifting the weight of your home to an unsuitable area or incorrectly rerouting plumbing and electrical sytems could result in serious and expensive consequences down the road.
watch
opzioni binarie il primo versamento te lo regaliamo noi - Saxo trader demo. Shyam Networks participated in the recently held 3rd Security India 2011 organised by Comnet Conferences, a division of Exhibitions India Group. The conference themed as "Changing Landscape of Security & Surveillance", took place at Hotel Shangri-La Eros on 7th July 2011 at New Delhi. Like building a house of cards, our skilled engineers and experienced trades people know precisely how to restructure walls to ensure all structural loads are correctly accounted for and heating, plumbing and electrical systems are aligned to operate as effectively, efficiently and safely as possible. Whether opening up your house or building an addition, be sure to entrust this responsibility to an experienced professional. Doing otherwise would be taking a big risk with what is likely your largest single investment.
follow